Enjoy the beautiful Fox River tubing or kayaking. 
Our trip includes a drop off down Lock Rd. and
you finish at The Ice Bowl. No need to call and wait
for a pickup when you're done. The trip takes
roughly 3 hours.
Enjoy food and a drink from our tiki bar before
or after your trip.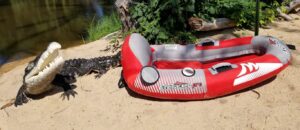 •life vests provided and strongly recommended
•please respect nature and private property
•minors must have waiver signed by a parent
or guardian
•coolers not included with cooler tube
•we do not rent hard kayaks only inflatable ones
•reservations preferred by calling 920-481-0168